Andrew Marris Founder & Managing Director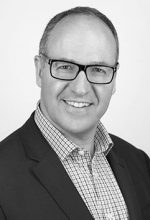 Andrew has a long career in financial services, business creation and business management. Andrew has worked in financial services for nearly 20 years, firstly as a financial advisor (with MI Group from 1988 – 92 and with Providence Capitol from 1992 – 94), a short period as a stockbroker with Prudential Bache before making a successful career as an inter-bank equity derivatives broker for over a decade (1994 – 2005). Wanting a change of direction, Andrew left financial services to co-found and build the highly successful carbon and sustainability consulting practice, dcarbon8 Ltd, selling to Deloitte in 2010. During this time he also co-founded a sustainability certification business, Planet Positive, which continues to trade as Planet First.
From 2011, Andrew worked as a business consultant in a number of industry sectors before reverting to the financial services industry where he took on a research contract on EIS and subsequently consulted on the creation and launch of the EIS platform, Kuber Ventures LLP. He then worked with Future Capital Partners on the marketing of EIS schemes to the advisory community.
It was after this contract had finished that he decided to address a clear and obvious need he found for a whole of market due diligence and research tool for the tax-advantaged investment market, which resulted in the setting up of MICAP. Andrew graduated with a first class honours degree in Structural & Civil Engineering from the University of Bath and has an MSc and post graduate diploma from the Imperial College London.
Guy Tolhurst General Manager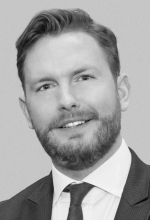 Guy's involvement in MICAP started in 2015, after a strategic merger to bring his existing businesses Intelligent Partnership and SIPP Investment Platform Ltd (trading as in:review) into the newly formed Indagate Group alongside MICAP.
Guy launched Intelligent Partnership in 2008 with a vision of a future where alternative investments are as understandable and accessible as mainstream assets – creating a more open and efficient market for everyone. Intelligent Partnership is now the UK's foremost provider of research and education on alternative investment, engaging its 14,000+ subscriber community of advisers, wealth managers and financial services professionals through a year-round programme of content that includes award-winning digital and printed reports, video content, and live events – accredited for Continuing Professional Development (CPD) by the Chartered Insurance Institute (CII), Chartered Institute of Securities & Investment (CISI) and Personal Finance Society (PFS).
Guy is also an Executive Director of in:review. Primarily aimed at UK member directed pension providers, it enables SIPP operators, networks and financial advisers to meet their increasing due diligence needs while providing independent validation for alternative investments on structures, history and background of the parties and counterparties, taxation implications and back testing.
Guy is on the EISA Financial Planning Committee and is Vice Chairman of the TISA P2P Committee. Personally and professionally, he is a keen advocate for consumer protection, improving standards and professionalism across the industry. His broad understanding of the intricacies of alternative and pension based investments has made him a regular speaker at industry events and a commentator in national and trade press. Prior to IP, Guy spent 8 years delivering bespoke sales and marketing solutions to international real estate developers, funds, hoteliers and investor groups.
Alan Sheehan Chief Investment Analyst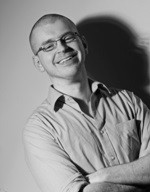 Alan qualified as a Chartered Tax Adviser (Ireland) in 2013 and a Qualified Financial Adviser (Ireland) in 2008.
Alan's previously worked for Independent Trustee Company Ltd (ITC), Ireland's leading supplier of small self-administered pension schemes. At ITC Alan was responsible for ensuring that all of its pensions complied with the Irish pension regulations, including all investment restrictions.
After repatriating to the UK Alan spent a number of years reviewing investments as Technical Manager for in:review, an information, review and monitoring service for investment professionals looking at alternative investments. in:review has reviewed over 400 non-standard investments on behalf of SIPP operators, examining a broad range of investment structures such as OEICs, unlisted bonds, EPUTs, private equity and limited (liability) partnerships.
As Chief Investment Analyst, Alan is responsible for the oversight and management of the investment review process for MICAP.
Sam Michie Relationship Manager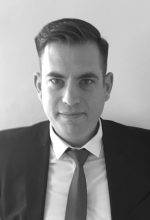 Sam studied Business and Property Management at the University of the West of England in Bristol.
After starting his career as a futures trader in the City of London, Sam moved to Shanghai in 2008 to work in wealth management. This led to Sam spending four years as a Business Development Manager with St James's Place in Asia.
After relocating back to London, Sam joined MICAP as a Relationship Manager. Sam is responsible for building and maintaining MICAP's community of financial advisers.
Katie McCarthy Provider Liaison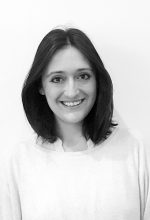 Katie was previously in Canada working in various roles involving database management, due diligence and compliance. While studying liberal arts and science at university Katie completed an internship at Intelligent Partnership as a junior research analyst focusing on alternative investments.
As Provider Liaison, Katie applies her previous experience with non-mainstream investments, due diligence and compliance. Katie is the primary liaison between MICAP and the investment providers listed on the Fund Finder, and is responsible for all data on the Fund Finder and ensuring its currency.
Ari Levitan Senior Investment Analyst & Panel Consultant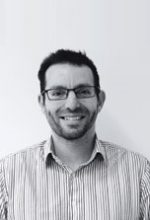 Ari is a Chartered Accountant, Chartered Tax Adviser, a Chartered Financial Analyst and a Chartered Wealth Manager, and comes to us with a broad range of experience in financial services.
Ari qualified as a Chartered Accountant in the Deloitte financial institutions division in Cape Town, South Africa. Subsequently Ari has advised on the strength of income streams at a property investment company, led a team in accounting control of the equity swaps and capital markets desk at Citigroup in London, analysed investments for private clients at Insinger de Beaufort, and for eight years was a trusted adviser and discretionary fund manager for high net worth clients at Raymond James and the Investment Fitness Club.
Ari is Senior Investment Analyst & Panel Consultant for MICAP. His role spans the completion and moderation of MICAP Reviews, in addition to providing panel support services for IFA firms seeking to build their tax-advantaged investment panel.
Luke Barnett Senior Investment Analyst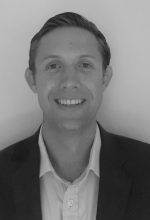 Luke was previously an analyst for StreetAccount (a FactSet company), where he was responsible for undertaking research on sell-side equities across European equity markets (STOXX 600), focusing on earnings metrics.
Prior to that Luke was an Investment Analyst for Sable Private Wealth Management, where he sat on the firm's investment committee, and a Macroeconomic Analyst for ETM Analytics, where he created daily market reports on the Europe, Middle East and Africa (EMEA) region, focusing on fixed income, foreign exchange and market moving economic events.
Originally from South Africa, Luke completed a Bachelor of Commerce in Economics, a Bachelor of Business Science in Marketing and a Masters in Economics at the University of Cape Town and holds the Diploma for Financial Advisers (DipFA) from the LIBF. Luke is currently studying for the CFA Level 2 exam.
Luke is a Senior Investment Analyst for MICAP, responsible for completing and moderating MICAP reviews.
Rayhaan Parwez Investment Analyst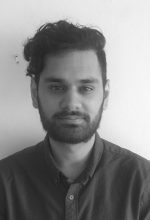 After graduating with a BSc degree in Economics from the University for Kent, Rayhaan spent some time working within financial crime prevention. During this time, he completed the CISI Level 3 Award in Combatting Financial Crime and the Investment Management Certificate.
More recently, Rayhaan began the CFA program and in December 2017 he successfully passed the CFA Level 1 exam.
Rayhaan is an Investment Analyst for MICAP, assisting in the production of MICAP Reviews.
Mark O'Donnell Investment Analyst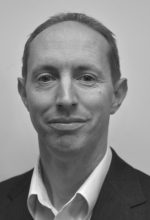 Mark was previously a researcher for Orthogonal Partners, where he was responsible for researching new investment opportunities across a broad range of esoteric investments opportunities, as well as monitoring current investments.  During this time he completed the Investment Management Certificate.
Prior to that Mark was a researcher for one of the largest UK family offices, supporting the chairman across a range of family interests.
Mark holds a MSc in Corporate and International Finance from Durham University and a BSc in Rural and Environmental Economics from Newcastle University.
Mark is an Investment Analyst for MICAP, assisting in the production of MICAP reviews.
Van Li Data Analyst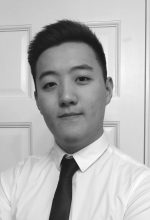 Van joined the team in 2017 having finished his internship with us.
He previously studied Computer Systems Engineering at City University and is currently studying for a degree in Computer Science at Arden University, under a distance learning programme.
Van is a data analyst for MICAP, responsible for database maintenance, data analysis and presentation, and supporting the investment analyst team where required.
Mike Budd Research Moderator & Consultant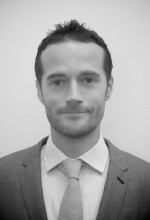 Mike qualified as a Chartered Tax Adviser in 2003 and has over 20 years' experience advising on aspects of tax and structured investments.
Mike began his career with Smith & Williamson, as a member of the Private Client and Professional Partnership Team, before moving to HSBC Private Bank (UK) Ltd where he worked in its Specialist Tax Group advising high net worth clients. Subsequently, Mike worked with leading providers of alternative investments, where he was responsible for developing and implementing tax-advantaged product offerings, leading to him setting up his own consultancy in 2011.
Mike has a particular interest in start-ups and EIS and SEIS and is a member of The Chartered Institute of Taxation and the Association of Taxation Technicians. He currently works part time in a technical role for a leading tax consultancy practice.
Mike works for MICAP on a consultancy basis, moderating MICAP Reviews and otherwise ensuring that MICAP is up to date with all relevant HMRC guidelines and legislation.
Philip Newman Research Moderator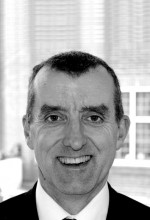 Philip is a Chartered Accountant having qualified with KPMG where he worked for nine years in the audit and assurance area dealing with clients from large UK insurers to local building societies and small manufacturers.
On leaving KMPG Philip moved to Suffolk Life, a major SIPP provider, where he worked for 14 years and for the last nine years was the Compliance Officer (CF10). As Compliance Officer he was responsible for oversight of Suffolk Life's compliance with Financial Services and Markets Act, the FSA rules as well as tax legislation applicable to self-invested personal pensions and the investments held within them.
Philip provides a semi-independent governance and oversight of MICAP Reviews, providing critical analysis of these on a part time basis.