Below we have included a few frequently asked questions to help you better understand how to save your research:
What is the Activity Log?
Your Activity Log is a full list of all research you have conducted (including all investments viewed, filters applied, comparisons made, portfolios created, as well as investment documents or reviews downloaded), with the date and time of each action recorded. This complete list is in chronological order and can be filtered by date or by a specific activity.
Being able to provide evidence to support your recommendations is becoming increasingly important. MICAP automatically records and saves all of your research activity, and helps you to organise this activity into client folders, giving you peace of mind that you have a full audit trail of your advice process.
How do I access my Activity Log?
Your Activity Log can be accessed at any time via the My Clients button, located near the top left of the screen when using the MICAP Fund Finder.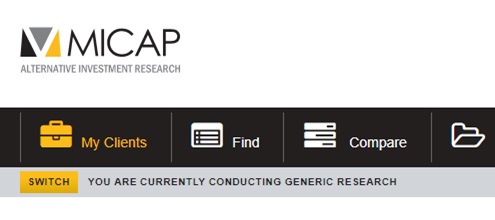 What is the difference between Generic Research and Client Research?
With both Generic Research and Client Research all your activity is automatically recorded in your Activity Log. The only difference between Generic Research and Client Research is that when you select Client Research all of your user activity is also saved to a specific client's folder.
What about all the research I have conducted before this feature was introduced – can I access this?
Yes, it was always our intention to develop this feature, so MICAP was built with the technology to record all user-related activity. Your Activity Log will therefore contain all the research you have ever conducted on MICAP.
Can I allocate research to a client retrospectively?
Yes, through your Activity Log in My Clients you can allocate any research to one or more clients by selecting the checkbox next to each item of research and then selecting ASSIGN TO CLIENT.

For more information on how to do this, select the Help button at the top right of the screen when you are viewing your Activity Log.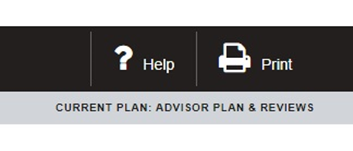 Research can be allocated to more than one client folder so, for example, you could assign all the research you conducted on EIS technology funds to all clients for whom you have recommended an EIS technology fund.
Can I create a folder for a particular type of research, e.g. AIM VCTs?
Yes, in addition to creating client-specific folders, you can also name a folder (say) AIM VCTs and allocate all relevant research to that folder. The next time you recommend an AIM VCT to a client, you can then select all of the research in your AIM VCTs folder and allocate it to the relevant client in a matter of seconds.  
Will I be able to see the data which was available on the date I conducted the research?
Yes, every time you click to view an investment page on MICAP, this is recorded in your Activity Log.

If you click on the investment name via your Activity Log or a client folder in My Clients, this will take you to the investment listing page with the data that was published when you first viewed the investment. This feature means that you will always have a record of the data you relied on when you conducted your research and made your recommendations.
What about all the portfolios and comparisons I have made so far?
All portfolios and comparisons you have made so far can still be found on the Compare and Portfolios pages. Previously, portfolios and comparisons always reflected the current data (including Impact Scores) published on MICAP, but now they show the data that was published at the date the portfolio or comparison was created.
Should you wish to update a portfolio or comparison to use current data, then select UPDATE DATA, located to the top right of the relevant portfolio or comparison page.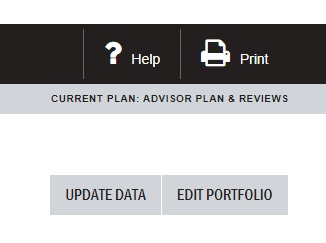 This will save a new version of the portfolio or comparison with current data i.e. it will not overwrite the original version.
Can I save or print out these client records?
Yes, by selecting the Print button while viewing your full Activity Log or a specific client folder you have added, you will be able to print the page or save a PDF copy (depending on your computer settings).
What if I don't want to use this feature or set up any client folders?
There is no obligation to use this feature whatsoever. By selecting Generic Research on login, you will have the exact same experience you have always had on MICAP.
I'm not a financial adviser. Can I use this feature?
No, currently we have only made this feature available to financial advisers.
I'm on a Free Plan. If I upgrade my plan and start to subscribe, will I be able to access and view my historical activity?
Yes,  all your activity and data history since you first registered on MICAP will be visible to you if you upgrade your plan.