Alan Sheehan Director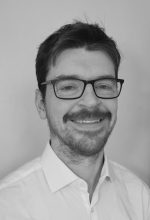 Alan qualified as a Chartered Tax Adviser (Ireland) in 2013 and a Qualified Financial Adviser (Ireland) in 2008.
Alan previously worked for Independent Trustee Company Ltd (ITC), Ireland's leading supplier of small self-administered pension schemes. At ITC Alan was responsible for ensuring that all of its pensions complied with the Irish pension regulations, including all investment restrictions.
After repatriating to the UK Alan spent a number of years reviewing investments as Technical Manager for in:review, an information, review and monitoring service for investment professionals looking at alternative investments. in:review has reviewed over 600 non-standard investments on behalf of SIPP operators, examining a broad range of investment structures such as OEICs, unlisted bonds, EPUTs, private equity and limited (liability) partnerships.
Guy Tolhurst Director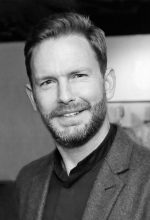 Guy's involvement in MICAP started in 2015, after a strategic merger to bring his existing businesses Intelligent Partnership and SIPP Investment Platform Ltd (trading as in:review) into the newly formed Indagate Group alongside MICAP.
Guy launched Intelligent Partnership in 2008 with a vision of a future where alternative investments are as understandable and accessible as mainstream assets – creating a more open and efficient market for everyone. Intelligent Partnership is now the UK's foremost provider of research and education on alternative investment, engaging its 14,000+ subscriber community of advisers, wealth managers and financial services professionals through a year-round programme of content that includes award-winning digital and printed reports, video content, and live events – accredited for Continuing Professional Development (CPD) by the Chartered Insurance Institute (CII), Chartered Institute of Securities & Investment (CISI) and Personal Finance Society (PFS).
Guy is also an Executive Director of in:review. Primarily aimed at UK member directed pension providers, it enables SIPP operators, networks and financial advisers to meet their increasing due diligence needs while providing independent validation for alternative investments on structures, history and background of the parties and counterparties, taxation implications and back testing.
Guy is on the EISA Financial Planning Committee and is Vice Chairman of the TISA P2P Committee. Personally and professionally, he is a keen advocate for consumer protection, improving standards and professionalism across the industry. His broad understanding of the intricacies of alternative and pension based investments has made him a regular speaker at industry events and a commentator in national and trade press. Prior to IP, Guy spent 8 years delivering bespoke sales and marketing solutions to international real estate developers, funds, hoteliers and investor groups.
Mark O'Donnell Head of Research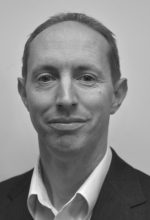 Mark was previously a researcher for Orthogonal Partners, where he was responsible for researching new investment opportunities across a broad range of esoteric investments opportunities, as well as monitoring current investments.  During this time he completed the Investment Management Certificate.
Prior to that Mark was a researcher for one of the largest UK family offices, supporting the chairman across a range of family interests.
Mark holds a MSc in Corporate and International Finance from Durham University and a BSc in Rural and Environmental Economics from Newcastle University.
Mark is the Head of Research for MICAP, responsible for managing MICAP's team of analysts and providing oversight on MICAP Reviews, MICAP Data, MICAP Impact Scores and MICAP Panel Support Services.
Sam Michie Business Development Director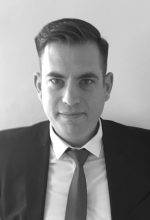 Sam studied Business and Property Management at the University of the West of England in Bristol.
After starting his career as a futures trader in the City of London, Sam moved to Shanghai in 2008 to work in wealth management. This led to Sam spending four years as a Business Development Manager with St James's Place in Asia. After relocating back to London, Sam joined MICAP.
Sam is responsible for building and maintaining MICAP's community of financial advisers.
Katie McCarthy Strategic Partnerships Director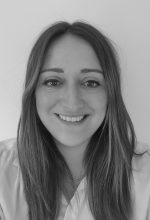 Originally joining MICAP in 2016, Katie spent over three years helping to manage MICAP's relationships with Investment Managers. Katie then spent two and a half years as a US Broker at Charles Schwab. Katie also has experience in financial services consulting and retail banking.  She has a Bachelors of Arts and Sciences from a private Liberal Arts and Sciences University on the west coast of Canada were her dissertation focussed on the 2007-2009 Financial Crisis in the US.
Katie returns to MICAP as Strategic Partnerships Director to help strengthen our relationships with investment managers.
Chris White Strategic Partnerships Director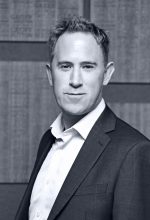 Previously, Chris worked in business development roles for various financial media businesses, including those focused on renewable energy financing and emerging market debt. He has a degree in French and European Studies from Aston University.
Chris joined MICAP in June 2019 as Strategic Partnerships Director, to help strengthen our relationships with investment managers, including across fellow Indagate Group businesses Intelligent Partnership and in:review
Harry Morrison Investment Analyst & Panel Consultant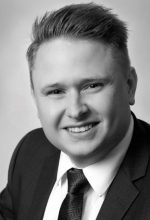 Harry graduated with a degree in American History from Swansea University, which included a year abroad studying at the University of Kansas. Harry then worked as an Estate Agent before commencing training as a corporate accountant, subsequently working with WSM Partners LLP where he specialised in audit.
Harry is an Investment Analyst & Panel Consultant for MICAP, responsible for assisting in the production of MICAP Reviews and the delivery of our Panel Support Services proposition to our panel clients.
Robin Wisloch Investment Analyst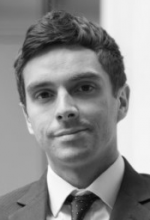 Robin graduated in Economics from Exeter University, and started his career in tax-advantaged investments at MJ Hudson Allenbridge as an Analyst, responsible for reviewing funds within the tax-advantaged market.
Robin is an Investment Analyst for MICAP, assisting in the production of MICAP Reviews.
Ahmet Rizk Investment Analyst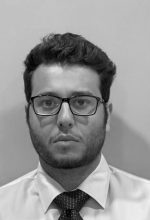 Ahmet graduated from Bayes Business School (formerly Cass) with an MSc in Investment Management in 2021, as well as holding a BSc degree in Economics from City, University of London. He is fluent in Arabic, English and Turkish.
Ahmet completed an internship in asset management at Citibank as well as working as an investment analyst abroad for a year, specialising in equity research and investment management for private clients.
Ahmet is an Investment Analyst for MICAP, assisting in the production of MICAP Reviews.
Prashant Trivedi Junior Investment Analyst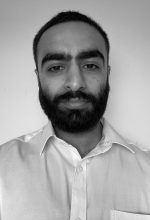 Prashant graduated from University of Brighton with a B.Eng in Mechanical Engineering. He began his career at Murano where he was an Investor Analyst responsible for connecting institutional investors to fund managers by assessing their investment objectives.
Prashant is a Junior Investment Analyst for MICAP, assisting in the production of MICAP Reviews.
Daniela Sesztak Junior Investment Analyst

Daniela graduated from City, University of London with a BSc in Financial Economics and is fluent in English, Hungarian, Ukrainian and Russian.
Daniela is a Junior Investment Analyst for MICAP, assisting in the production of MICAP Reviews.
Alex Albu Product Manager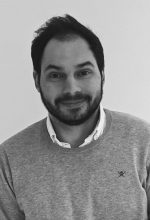 Alex previously worked as a Product Manager within the tax advantaged investment space for a technology company offering a platform solution for investing into EIS, SEIS and BR products. Prior to that, Alex worked within the Sales and Project Management department for a Financial Tech company offering a back-office system for IFAs.
Alex is responsible for managing MICAP's Client Reporting Service, including liaising and  providing support to financial advisers and investment providers, as well as managing the development of the system.
Jay Patel Full Stack Developer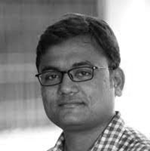 Jay has worked as a developer since he graduated with a degree in Engineering and Information Technology. He then worked as a software engineer for a number of years before being the founder and CTO for a web development company based in India.
As a full stack developer, Jay is responsible for maintaining and improving MICAP's platform.
Howard Freeman DPO/Information Security Officer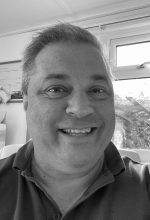 Having worked for businesses such as Canon, IBM and Alcatel-Lucent, Howard has 30+ years' experience in Cyber Security and Compliance.
Howard is MICAP's Data Protection Officer and Information Security Officer, responsible for making sure that MICAP remains compliant with all relevant regulations.
Andrew Marris Founder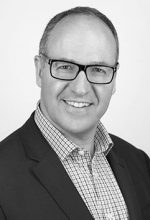 Andrew founded MICAP in 2013 having identified a clear and obvious need for a whole of market due diligence and research tool to serve professional advisers interested in the tax-advantaged investment market. In 2015 he co-founded the Indagate Group, which now wholly owns MICAP, Intelligent Partnership and SIPP Investment Platform, which trades as in-review.
Andrew has a long career in financial services, business creation and business management. His career in financial services started as a financial adviser (with MI Group from 1988 – 92 and with Providence Capitol from 1992 – 94), followed by a short period as a stockbroker with Prudential Bache before making a successful career as an inter-bank equity derivatives broker for over a decade (1994 – 2005). Andrew left financial services to co-found and build the highly successful carbon and sustainability consulting practice, dcarbon8 Ltd, selling to Deloitte in 2010. During this time he also co-founded a sustainability certification business, Planet Positive, which continues to trade as Planet First.
From 2011, Andrew worked as a business consultant in a number of industry sectors before reverting to the financial services industry where he took on a research contract on EIS and subsequently consulted on the creation and launch of the EIS platform, Kuber Ventures LLP. He then worked with Future Capital Partners on the marketing of EIS schemes to the advisory community before setting up MICAP.
Andrew graduated with a first class honours degree in Structural & Civil Engineering from the University of Bath and has an MSc and post graduate diploma in Structural Engineering from the Imperial College London
Mike Budd Research Moderator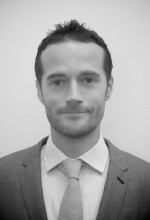 Mike qualified as a Chartered Tax Advisor in 2003 and has over 23 years experience in the profession advising on various aspects of taxation.
Following his training with Smith & Williamson, he spent four years working in a tax team at a private bank. In 2011, Mike set up his own consultancy practice focused on both the practical and technical aspects of HMRC's Venture Capital Schemes (primarily the Enterprise Investment Scheme (EIS) and Seed Enterprise Investment Scheme (SEIS)), an area he had gained a vast amount of experience in whilst working in his previous commercial and technical roles.
Mike is a member of The Chartered Institute of Taxation and Fellow of the Association of Taxation Technicians.
Mike works for MICAP on a consultancy basis, moderating MICAP Reviews and otherwise ensuring that MICAP is up to date with all relevant HMRC guidelines and legislation.