To access all tax-advantaged open offers, please log in or register below.
If you are new to MICAP, register below and you will automatically be given a FREE trial which will allow you to access all of the data and documents (including MICAP reviews and investment memoranda) we have on all tax-advantaged offers available in the market.
You will be given full access to all functionality allowing you to compare offers, filter by dozens of key metrics, build & analyse portfolios and much more.
MICAP is the go-to place for advisers considering tax-advantaged investments.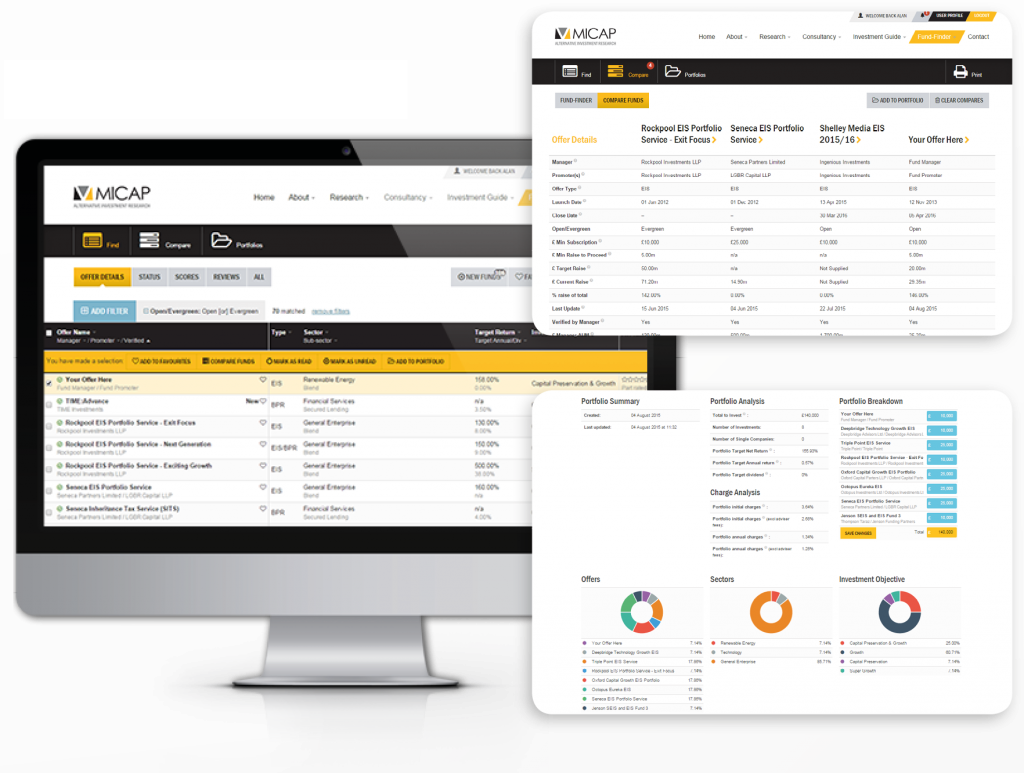 Existing User?
New to MICAP
If you have any problems logging in please contact MICAP Support at support@micap.com.